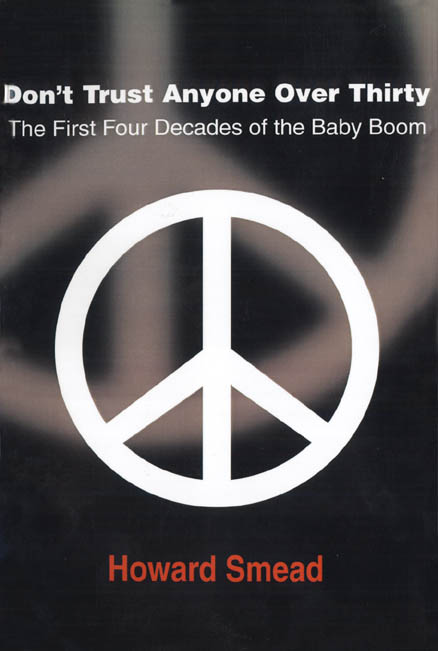 Don't Trust Anyone Over Thirty:
The First Four Decades of the Baby Boom
by Howard Smead
Scenes and sayings from the Baby Boomer Years
From Woodstock to woodstoves to the World Wide Web.
From "Say, kids, what time is it?" to "Up Against the Wall, motherfucker."
From "Non-negotiable Demands" to "Have a Nice Day."
From fallout shelters to Internet service providers.
From Hula-Hoops to cell phones.
From "Can't Buy Me Love" to IRAs and 401Ks.
From LSD to Lattes
From Days of Discord to Disco Nights.
From coddled babies to baby coddlers.


...it's all here.
—the Grateful Dead
Read a few sample chapters

Introduction

Chapter 2: 1946

Chapter 10: 1954

Chapter 19: 1963

Chapter 33: 1977

The Most Influential People in our Lives

Conclusion
Don't Trust Anyone Over Thirty is available from:

Borders Books
iuniverse.com
BooksaMillion.com
Amazon.com
Barnes and Noble.com